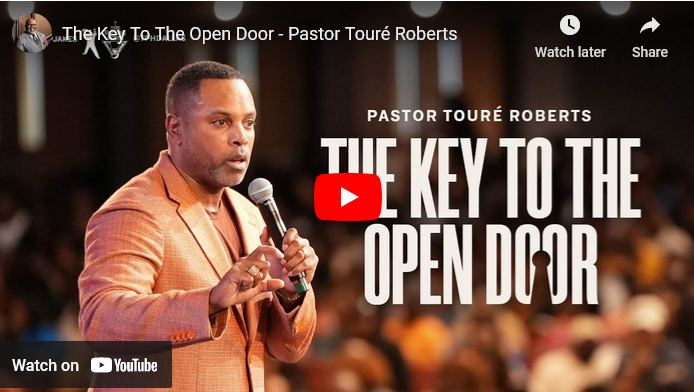 During pruning season, you will get trimmed and prepared for more growth and prosperity! The enemy knows that God has extraordinary plans for you, and therefore, will usually attack during this moment of transition. 
But God will take something that what was meant for harm, and turn it around for good! How can you attract His favor? You must first put yourself into the proper position. Lie prostrate and listen. Once you've humbled yourself and completely submitted, you'll be ready to receive the keys that will unlock ANY door that gets in your way!
Subscribe to the official T.D. Jakes Ministries channel to stream our latest messages, your favorite sermons from over the years, and much more.  
Message: The Key To The Open Door
Scriptures: John 15:16; Isaiah 9:6-7, 22:22; Rev 1:18, 3:7-8, 4:4, 4:8-10; Matthew 16:19; Acts 1:8; Phil 2:5-11; Romans 8:14 (NKJV)
Speaker: Pastor Touré Roberts