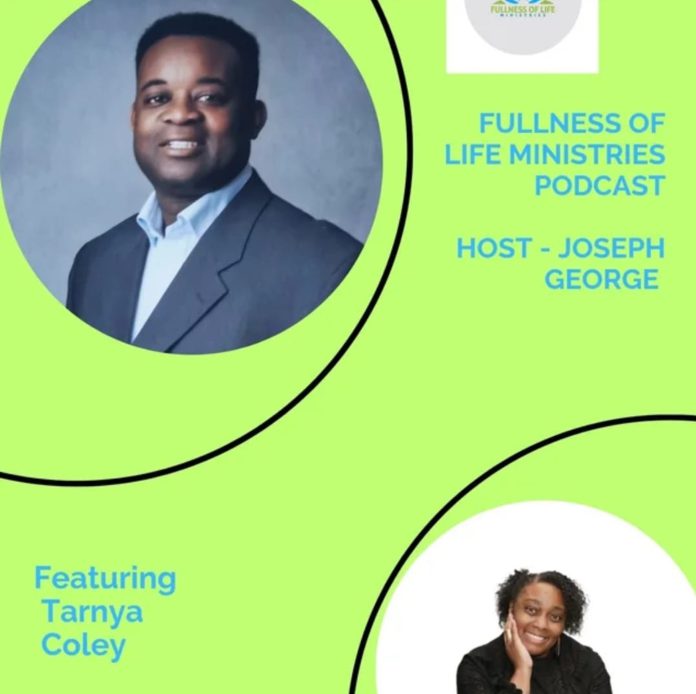 Joseph George interviews Tarnya Coley in the latest episode of the Fullness of Life Ministries Podcast.
Tarnya is an Author, Speaker, and Coach who shares how God called her from a reliable and steady teaching career to be a full-time Author, Speaker and Coach. Tarnya shares her story with power, conviction and eloquence.
ABOUT FLM
Welcome to the home of Fullness of Life Ministries.
We are about Reaching the Lost and Encouraging the Saints through Prayer, Evangelism, Missions, Preaching/Teaching, Music, Humanitarian Ministries and Church-Planting to the glory of God.
The ministry is based on John.10:10 where Jesus said "I am come that they might have life and have life in all its fullness". That is why the Ministry is called Fullness of Life Ministries.
Connect: